Gratitude to my Teachers
Gary Strauss, founder of Polarity Healing Arts of California
Joel Bruce Wallach
John Beaulieu, founder of BioSonic Sound Healing Enterprises
Sharon Porter, founder of Health Wave Institute
Neil Cohen, founder of Integrative Awakening
Energy Medicine
James L. Oschman, Ph.D., is one of the most prominent researchers of the scientific basis of energy medicine. His books are on my recommended reading page.
Somatics
Focusing developed by Eugene Gendlin, a technique for training the mind to readily access information and wisdom available in the body
Somatic Experiencing developed by Peter Levine
Hakomi Method developed by Ron Kurtz
Continuum Movement developed by Emilie Conrad Da'Oud, which I like to describe as doing Cranio-Sacral Unwinding on yourself
Body Mind Centering developed by Bonnie Bainbridge Cohen
Authentic Movement and Contemplative Dance
Alexander Technique developed by Frederick Matthias Alexander
Feldenkrais Method developed by Moshe Feldenkrais, who was a student of F.M. Alexander
Hanna Somatic Education developed by Thomas Hanna, who was a student of Moshe Feldenkrais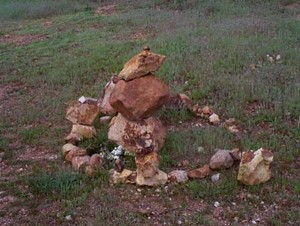 Healthy Living
Environmental Working Group Shopping Guides
Organic Consumers Association

Find your local Farmer's Markets

Find a farmer that sells direct to consumers

Amazing health benefits of Real Raw Milk

Before the War of 1812, there were no "Distillery Dairies" because whiskey was imported. History of the beginnings of factory production of milk, and why the inferior product required pasteurization.
Find Raw Milk near you

Alliance for Natural Health

National Vaccine Information Center

Hazards of Aspartame -- Documentary:  Sweet Misery
Dr. Russell Blaylock on hazards of Aspartame and MSG:  Excitotoxins: The Taste That Kills
Hazards of Fluoride

Fluoride Facts, Horror Stories and Cover-Ups

Hazards of Genetically Engineered (GE) foods and Genetically Modified Organisms (GMOs)


Health Revolution Petition
End the profits and monopolies of private health insurance companies and big pharma, and free the people to choose alternative health practitioners and natural health care remedies.
Photo Credits
Banner Graphics by Craig Fall
Banner photos:  Earth by, Water by, Fire by, Air by, Ether Lotus by
Home page:  Spiral Fossil photo (also woven into banner graphics) by
Aromatherapy page:  Raindrops on Purple Flowers by Neil Cohen
About me page:  photo by Christopher Otazo
Andrea SeaSpirit Touch Healing Arts2901 Ocean Park Blvd Suite 207Santa Monica, CA 90405Google Voice:  (424) 229-1299